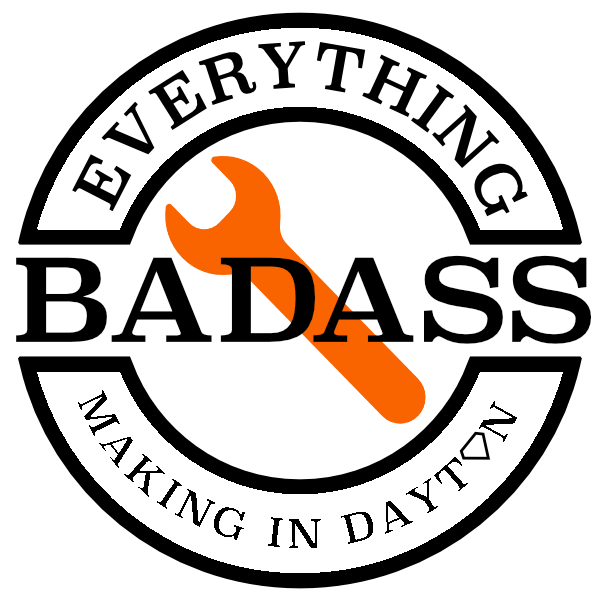 Mendelson's is where Makers get supplies and get inspired in Dayton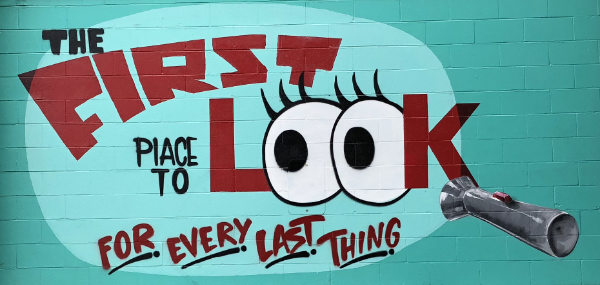 MENDELSON'S LIQUIDATION OUTLET | SUPPORTING MAKERS IN DAYTON SINCE 1960.
Mendelson's Liquidation Outlet, located in the heart of the Gem City, is "The first place to look for every last thing." You might wonder how you pack full a half million square foot building. The answer is simple, Mendelson's buys product overruns, excess inventor, product returns, seconds, and liquidated business assets from all over the world. It is not whether or not they have what you need but rather can you find it. Mendelson's was founded in 1960 by Harry Mendelson as an electronics surplus store and has grown into a liquidation outlet offering a more diverse range of products.
HOW TO SHOP AT MENDELSON'S
Your first trip to Mendelson's can be a little intimidating especially if you are the nerdy maker type. Don't worry, you will be a better maker for it. For millennials like us you rarely get the opportunity to procure goods the way our parents and grandparents did. Haggling and handshakes have been replaced by Amazon and Walmart. Do yourself a favor and jump right into the Mendelson's shopping experience!
To start, you dig through shelves of electrical components to find that perfect vintage gauge to finish off a project and you take it to the counter and you haggle. There is a mutual understanding, they know you would have a hard time finding such an amazing gem somewhere else and you know it may be 5 years before someone else wants to buy that part. Only fools don't haggle at Mendelson's. The rarer the item the more opportunity there is for a deal. Sandy Mendelson is a man of his word and values an old-fashioned handshake deal. The shopping experience mirrors this old-school philosophy many of us miss.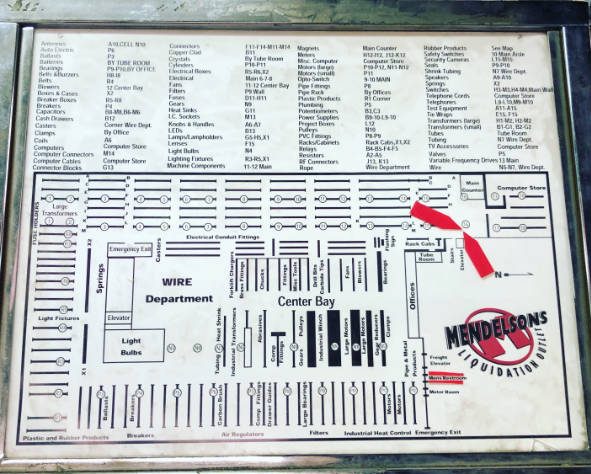 340 EAST 1ST STREET | A HISTORIC BUILDING
The seven-story building was built in 1916 with additions in 1929 & 1940. It is bordered by Race Street, First Street, and Second Street. General Motors built this 539,904 SQFT manufacturing facility, known as Delco Plant #2, to produce electric motors and generators. The building was built for heavy industrial use with 7 elevators including a freight elevator with a 30,000 lb capacity and one of the last manned elevators in the country. The top floor also has remnants of a foundry. Our favorite feature of the building is the 100ft tunnel that connects the basement of Plant #2 with the Delco Lofts building, GM Plant #1. While it's use has long been discontinued, the thought of workers using this tunnel for many years is humbling. Someday if the current Mendelson's building is ever turned into condos, gym, bars, community center it would be amazing to see this tunnel repurposed.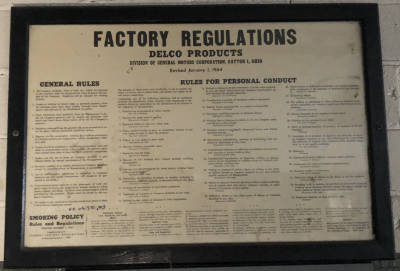 WHAT YOU CAN FIND AT MENDELSON'S
When someone asked where to get a certain part of a project we find ourselves constantly recommending they visit Mendelson's. Many report back that Mendelson's is the single greatest resource for inventors and makers while others are completely overwhelmed by adventure. We recommend you schedule your own visit.
Electrical: Motors, resistors, potentiometers, switches, buttons, legs, capacitors, wire, heat shrink, power supplies, plugs, bus bars, fuses, tubes, actuators, relays, industrial light fixtures, fans, limit switches, inverters, transformers, power strips, buzzers, alarms, microphones, timers, thermo switches, coils, amplifiers, micro switches, etc
Mechanical: Gears, bearings, linear guides, bolds, screws, nuts, carts, equipment, cable ties, clutches, pneumatic/hydraulic cylinders, springs, valves, magnets, pumps, gauges, chains, sprockets, etc.
Furniture: Banquet chairs, office chairs, kitchen equipment, tables, display cases, shelving, fixtures, hair salon chairs, office supplies, etc.
Just a short list of miscellaneous items: Mannequins, marble countertops, bowling pins, business signage, pizza boxes, NCR cash register parts, dishware, clocks, sporting goods, small engine parts, books, security cameras, furnaces, medical equipment, boots, gloves, etc.
TRUST US. THIS LIST DOES NOT EVEN SCRATCH THE SURFACE!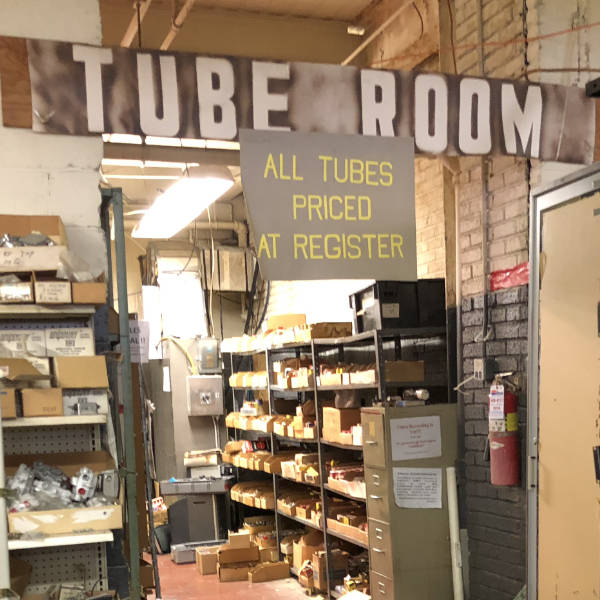 THANKS, SANDY!
A week prior to our visit we reached out to Sandy Mendelson, the owner, and he agreed to give us a full tour of a couple of his buildings in Dayton. We met first thing Saturday morning and were pleasantly surprised that Sandy could spend much of the day with us. While only 2 floors of Mendelson's are open to the public Sandy declared that nothing is off limits so we hit every floor including the roof and the basement tunnel. Yes, I said tunnel. If you are visiting Mendelson's and happen across Sandy, ask him to tell you a story. You will not be disappointed. The Mendelson Family is one of many reasons Dayton is the Gem City.


VISIT OR CONTACT MENDELSON'S
Address:

340 E 1st St, Dayton, OH 45402
Across from the Dayton Dragon's Stadium
Facebook:
FOLLOW
Instagram:
FOLLOW
Website:
VISIT
Phone:
(937) 461-3525